We all know that there is no specific educational route into becoming a Sales Development Representative. That doesn't mean that just anyone can do it though. It requires life skills, soft skills, some things self-learnt and some things taught. Above all else though, having a belief in yourself and a desire to get the job done, even when it seems like the world is against you, is essential. This is the character and inner confidence we look for. Of course, our SDRs all have these qualities in abundance but despite the common traits, they are all individuals, and they all found their own route here. That's why we thought now was the time to gain a greater insight into some of our brightest stars.
In this instance, we asked Elisa to share her story with us.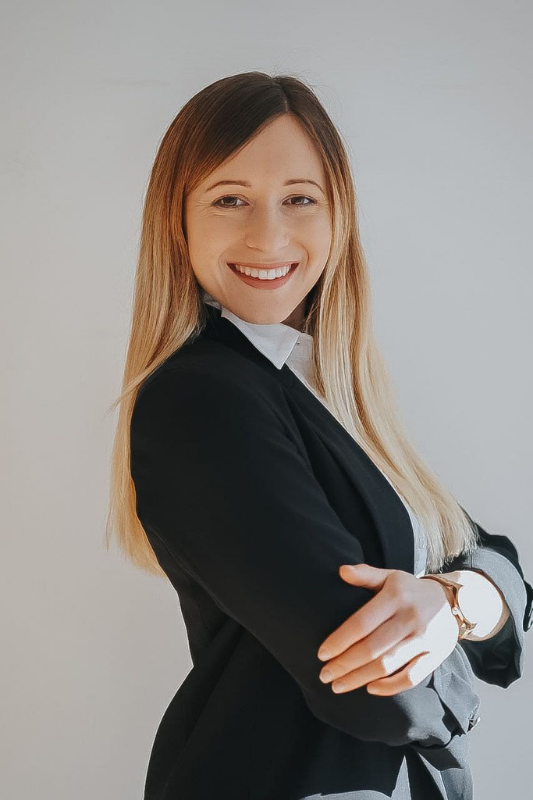 Professional Philosophy
"You have to believe in yourself to get the results you want."
I grew up in a very small village in the mountains in the north of Italy. It's called Piedmont and the scenery in that region is spectacular. My village itself could be classed as a little boring but it has recently gained some notoriety as they want to run a high-speed train track through the countryside and this has blown up into a whole big thing but at least people know where it is now. So, that's where I was raised and from an early age, I was always fascinated by other cultures, travelling and languages. Obviously, my mother tongue is Italian but at school, I was also able to learn English, German and French. With this in mind, I travelled a lot in my early teens and even spent 6 months living with a German family in Oldenburg. 
When I came back to Italy and finished school, I went to do my bachelor's in Linguistic Mediation at Turin University. At that time, my dream was to work for one of the big multinationals in Turin but to really give my career a focus, I did a master's in Foreign Languages for International Communication followed by another master's in Marketing, Sales and Digital Communication. In my second master's, there was a mandatory internship for six months, which I did as a Business Development Manager in Dusseldorf. Training for Aexus you might say. But after the six months were up and because I'd also studied communication, I moved to Berlin for a job in PR. It was a pretty big deal in terms the clients they had but while it was wonderful, it was too hectic and manic for me so after two years, I left.
I now needed to search for a job again but at least I knew I wanted to get back into sales, so that helped me to narrow down my search a bit. While just browsing through LinkedIn, one ad in particular piqued my interest and that was for Aexus. I know the pandemic caused the work from home situation but not everyone likes to go into an office every day, so the hybrid model was a much better match for me. It's great to have this flexibility and also to take responsibility for your own tasks. I don't need someone standing over me at work to make me more successful or more productive. In fact, if anything, it's a hinderance.
So, I applied and through a very fast and effective recruitment process, I was offered a job. The things I love most about this job are the autonomy and freedom I have. It's not about the number of reach outs a day or putting in extra hours, it's about results. I know that might frighten some people but for me it's a driver. In the future, I'd liked to move up the ranks to become a sales manager or executive. Right now though, I need to focus on my negotiation and managements skills but the thing about Aexus is they will do everything they can for you to succeed. That's why I know I'm going to be here for a long time.