We all know that there is no specific educational route into becoming a Sales Development Representative. That doesn't mean that just anyone can do it though. It requires life skills, soft skills, some things self-learnt and some things taught. Above all else though, having a belief in yourself and a desire to get the job done, even when it seems like the world is against you, is essential. This is the character and inner confidence we look for. Of course, our SDRs all have these qualities in abundance but despite the common traits, they are all individuals, and they all found their own route here. That's why we thought now was the time to gain a greater insight into some of our brightest stars.
In this instance, we asked Humaira to share her story with us.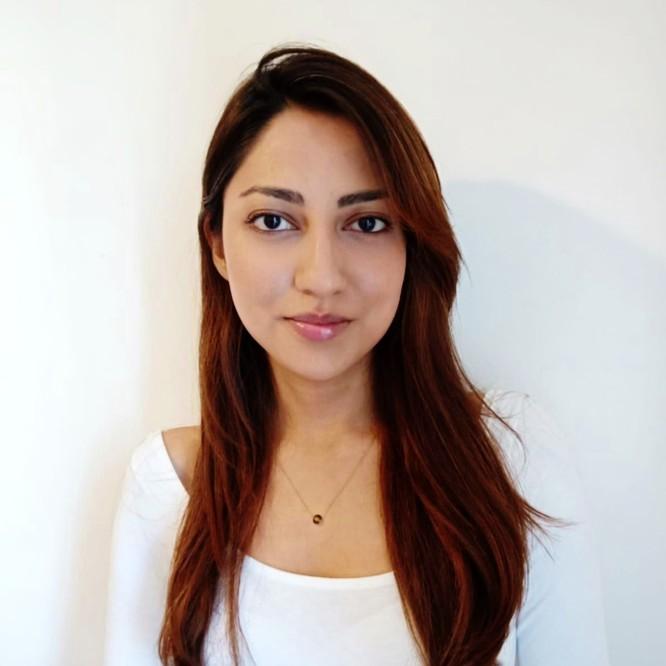 Professional Philosophy
"GOOD COMMUNICATION IS THE KEY TO GETTING THE RESULTS YOU WANT."
I was born in Boxmeer in the South of the Netherlands. My mum came from Afghanistan, had me and shortly after, we moved to a village in Limburg. When we moved to the village, my family and I were the only foreigners there but we received such a warm welcome that it was no issue at all. We played in the street, went to the local school and really felt part of the community there. Then, after a couple of years we moved to Maastricht, which is where I went to university. First of all, I did a bachelor's degree in International Business and after that, I knew I wanted to travel, so I did a master's in Sustainable Development in Milan.
When I had finished my studies, my father asked me to come back and help out with a business he had started. So, I did the finance, I did the HR as well as IT marketing and sales. I was also in contact with the customers a lot. So, it was a typical type of start-up feel, where nobody really has a job title, you just do whatever needs to be done. It was very stressful in those years but I learned a lot so I'm happy for that experience. I think everyone should begin their career at a start-up because you just get thrown in at the deep end and you learn a lot within a really short period of time. I had decided I wasn't going to do this for more than two years because I wanted to move abroad and live in a bigger city than Maastricht. So I decided I would go to Madrid and then I arrived here in September last year and continued to do some work for the family company from Spain. I knew I wanted to work for another company though because I didn't like doing this job from abroad. And then, I found Aexus on LinkedIn. Sales was a little bit new to me but I had some experience in tech as I was always the one to propose technical solutions to the family business. Also, I believe that tech will eventually solve many of the world's problems which kind of fits in with my master's in sustainable development.
Since I was offered the position, there has been a lot of on-the-job training and all of my colleagues are super helpful. Some of the areas that interest me the most are communication with the partner and time management. These are both such important parts of the job that I want to concentrate on those. I'm also ambitious and would like to become a BDM when the time is right. I'd also like to get some sustainability partners into my portfolio as it's something I'm really passionate about.