We all know that there is no specific educational route into becoming a Sales Development Representative. That doesn't mean that just anyone can do it though. It requires life skills, soft skills, some things self-learnt and some things taught. Above all else though, having a belief in yourself and a desire to get the job done, even when it seems like the world is against you, is essential. This is the character and inner confidence we look for. Of course, our SDRs all have these qualities in abundance but despite the common traits, they are all individuals, and they all found their own route here. That's why we thought now was the time to gain a greater insight into some of our brightest stars.
In this instance, we asked Friedrich to share his story with us.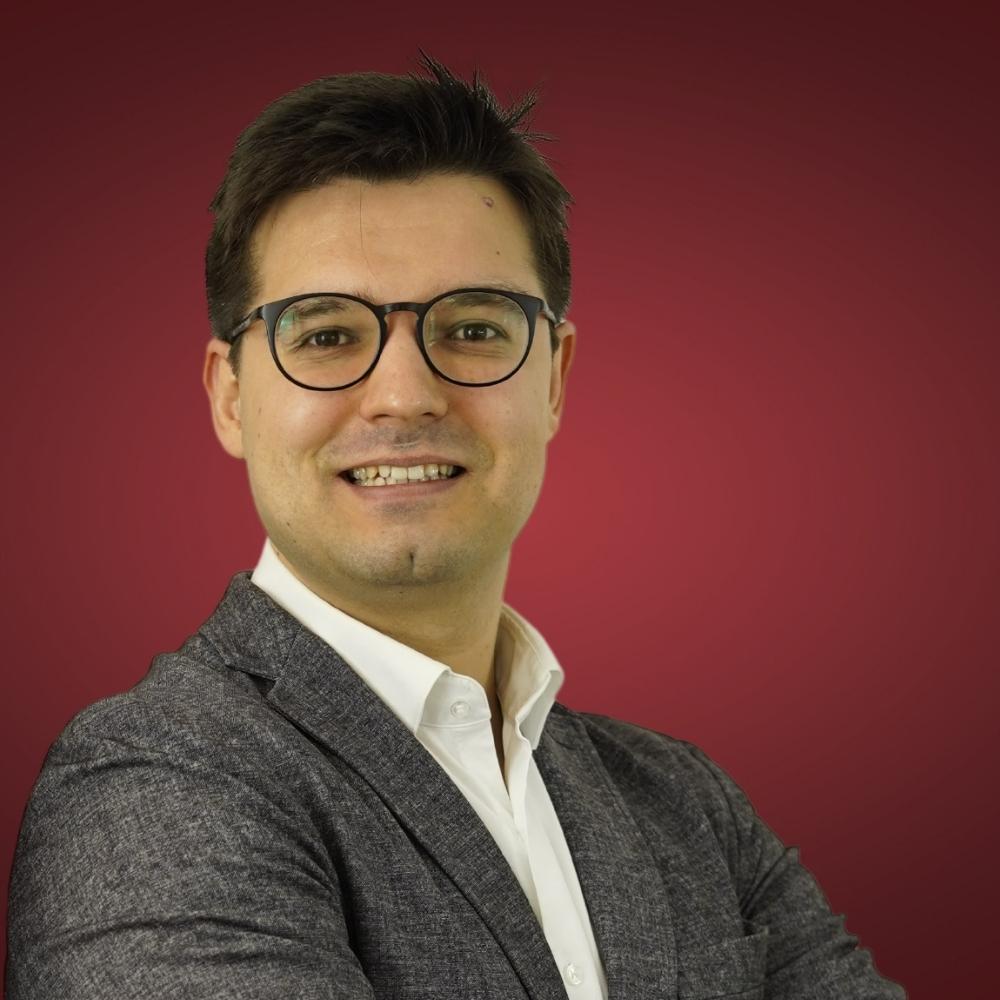 Professional Philosophy
"Starting out with a positive attitude helps you to get positive outcomes".
I moved to Lippstadt in Germany when I was four, but I was actually born in Saint Petersburg in Russia. After school, my four sisters, my brother and I all did judo. The whole family took part after my dad got into it. The aim here was not only to strengthen the body, but to learn important values too. From training and competition, you learn self-control, discipline and gain the ability to keep your temper, even in situations that you feel are unfair. I got quite good at it in the end, gaining my black belt and competing in the 1st Judo Bundesliga in Germany.
After finishing high school, I went to university in Paderborn where I did a bachelor's degree in mechatronics and power engineering and later, a master's in process engineering. I then started a PhD where I had to do a lot of projects and research in the separation of gaseous and dust emissions from biomass combustion systems. I built a full test plant for my research, and this is where I met many salespeople who were offering me equipment for my lab. This got me interested in sales, so I found a job and sold real estate as an investment to private customers. I learnt a lot in my two years there such as how to cold call and how to convert people as well as how to find an angle on a sale. It was an adventure and I did well, eventually ending up in a position as a senior representative where I had five people under me. Together, we generated an annual turnover of 2 million euros.
To solve the fundamental problem of lead generation, I decided to start a digital advertising agency. So, I learnt how to do Facebook ads, build landing pages, and discovered the unique psychology behind how the internet affects the decision-making process. I was lucky enough to have some pretty loyal clients and was able to get new business for them by doing ads and using retargeting to make them more effective. Even though things were going well, I still wanted to challenge myself more.
Then, one day, I was browsing the internet and saw a post from someone I know, saying that Aexus are looking to hire. I wrote back to him and we exchanged a few messages. In no time at all, I'd been put in touch with Alexandra. Within about three weeks, they had made me an offer and I had accepted.
So, I perhaps didn't have the most conventional route into Aexus but I'm enjoying it. As far as the training is concerned, it's a lot more comprehensive than the things I'd done before. For example, I'd already learned to cold call but now I'm learning to do it, "the Aexus way."
I am ambitious and I hope you can see from my story, proactive, so I will be hoping to become a Sales Executive soon. I'll keep you posted.