We all know that there is no specific educational route into becoming a Sales Development Representative. That doesn't mean that just anyone can do it though. It requires life skills, soft skills, some things self-learnt and some things taught. Above all else though, having a belief in yourself and a desire to get the job done, even when it seems like the world is against you, is essential. This is the character and inner confidence we look for. Of course, our SDRs all have these qualities in abundance but despite the common traits, they are all individuals, and they all found their own route here. That's why we thought now was the time to gain a greater insight into some of our brightest stars.
In this instance, we asked Danny to share his story with us.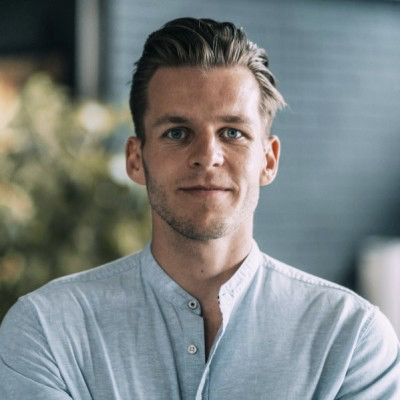 Professional Philosophy
"Make the most of every day."
It's only when we get a little bit older that we can see the bigger picture. My early life was very normal. I lived with my family, went to school locally in Helmond and never really thought about what I wanted. I did know what I didn't want though and that was the status quo. I was studying the three main sciences at the time, and it just wasn't for me. So, after school I went to study Economics at Eindhoven University. I also knew that if I wanted to forge any sort of international career, I'd have to study languages. I chose English and Spanish. I also took a course on Spanish culture and decided the only way to fully immerse myself into the language and the culture was to go to Spain.
My time in Spain was invaluable. It's one thing to learn about a culture but a totally new reality when you begin to live it. It opened my eyes to a new way of life, and I started to appreciate things like never before. I took a renewed interest in health and fitness, literature and music. It made me more alive as a person, more energetic with a thirst for knowledge and a desire to enrich my experiences with more travel. There is an old saying which says that travel broadens the mind and in my case that is certainly true.
This is one of the best things about working at Aexus. They've given me the opportunity to do what I love while I work in a field that I love. What I like about tech is linked to my personality. It's always innovative, dynamic and the environment is always changing. This sums up the job in many ways as you must be able to adapt to changing circumstances. Plus, if you can relate to other cultures and have an international outlook, you can go far in this company.